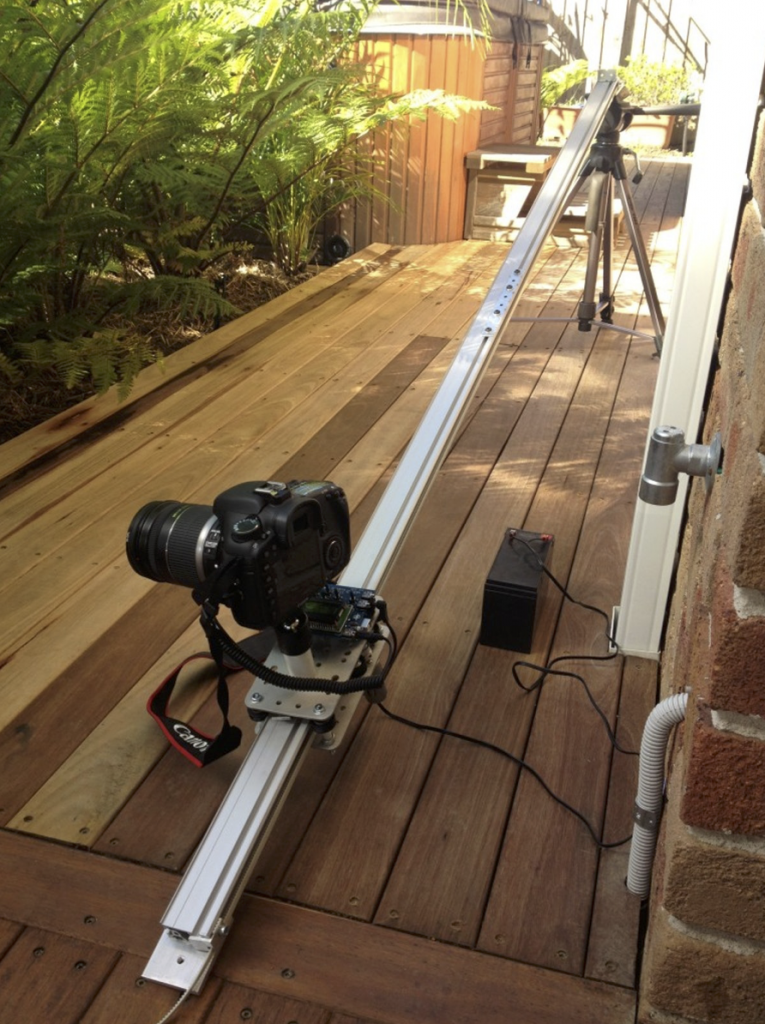 It sounds like a such great idea, a two axis motion dolly, sure, I can build that, but ends up adding a tonne of complexity into your life.
I have seen quite a few nightscapes videos on Vimeo and YouTube lately and romanticised over the fact that over 20 years ago I loved taking nightscape shots and should totally get back into photography. Sure, those were times before DSLR cameras and I only used film, but how was I to know how far photography has come?
My brand spanking new Canon 7D DSLR is at least twice the size as my old Pentax Film SLR, and easily weighs double.
At least the Lens aperture is almost twice the diameter, so that is something!
Anyway, looking into motion dollies lead me to the Dynamic Perception MX2 DollyShield kit. It is a $55 Arduino add on that you put together yourself in a couple of hours, meaning that to build their MX2 controller that costs $225 ends up being approx $100 without a case.
That was all pretty easy and a no brainer, but the actual dolly was a lot harder.
Well, that was before MakerSlide became available. Makerslide is an aluminium extrusion made to satisfy the growing hoard of DIY CNC mill and 3D printer communities that are popping up all over. For a little under $80 I got all the bits and bobs that I needed for a 2m long rail and carriage to take the MX2 and motor that I already had.
Those of you at home keeping tabs have right about now seen that I have spent under $200 for a $1,450 worth of Dynamic Perception kit. (Sure my slider isnt the same as the Stage One, but it does the exact same job)